Painter, Graphic Artist, Photographer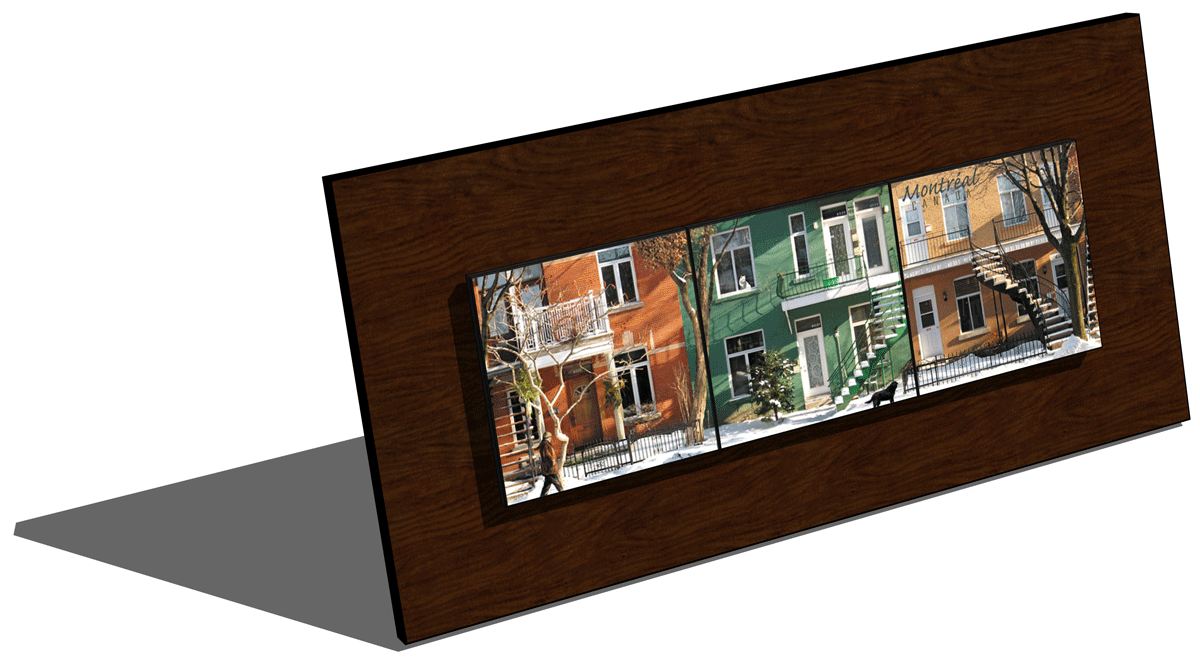 From early childhood, I've been fascinated by the visual and tactile arts. Creatively energized to seek new discoveries, I've explored several mediums: charcoal, ink, acrylic and oils. As a painter, the search for luminosity, movement and originality have always been foremost in my mind.
After several years of experimentation along these lines I've developed an original concept. It consists of paintings made up of three parts, similar to triptych, but interchangeable, so that three different scenes can be composed. This new approach allowed for the widening of my horizons and gives people the opportunity to interact with my work to suit their moods!
Experience in computer graphic arts brought me to a new vision and way of creating. The method uses both traditional painting techniques and those of computer-assisted graphics. Each finished work requires multiple sketches and extensive research. It takes tremendous precision to assure that each section of the design is well matched on both sides to the others while respecting perspective and lighting.
As well as representing local scenes, my compact works take up little space (or weight!) in a suitcase. Thus making them the ideal gifts for travelers!
In my work as a painter, my canvases in several mediums are often textured. This adds an interesting dimension as the light changes throughout the day.
My works, made in Québec and disseminated internationally, are recognized for their originality and unique character. They are appreciated by very many people of all ages and from various cultures.